No wasting time – let's go Clio racing! iRacing's newest tin-top makes its ARL debut on the 24th of March – best of all, all 7 rounds are broadcast from the Apex Racing TV Studio!
Each round features two 20 minute races, the second of which has a reverse grid. The only exception is the finale at the Nurburgring, running the 24 hour layout in a 45 minute race a day prior to iRacing's Nurburgring 24 Hours. With no pitstops and fixed setups, every driver's racecraft will be paramount
In a first for ARL, we are hosting 2 series in a single evening. Qualifying for the Clio Cup launches at 18:50 UK Time (18:50 GMT for round 1, 17:50 for rounds 2 to 7) with the ARA Porsche Cup following it at 20:30 UK Time. The two series share several circuits to replicate real life race meetings, a format rarely used in simracing. This is enhanced by both the Porsche and Clio Cup series being streamed from the ARTV Esports Studio, delivering coverage at a level unmatched by any other iRacing broadcaster. Check out the ARL GT3 Trophy broadcast on the right to view ARTV's setup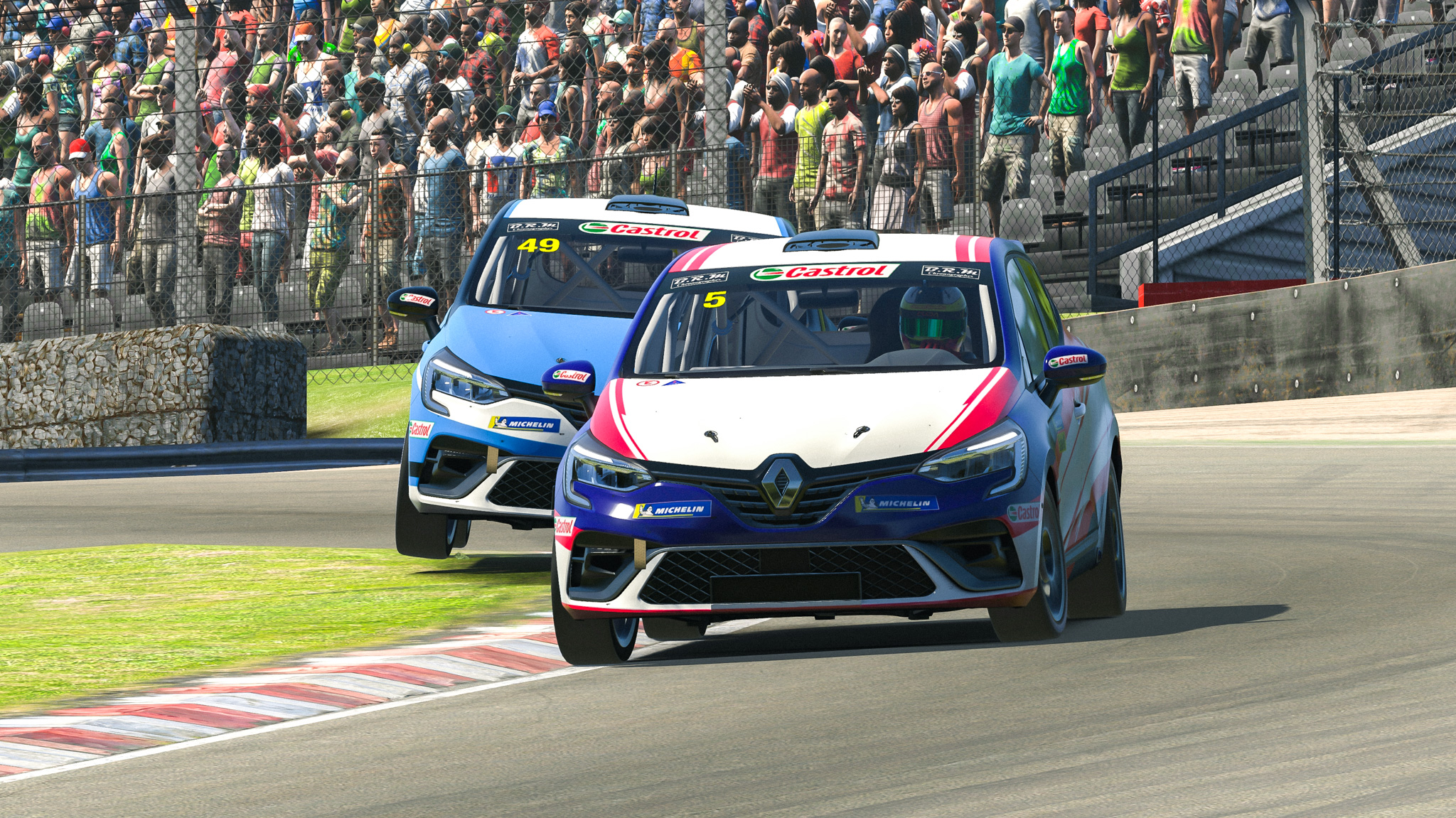 The calendar has been built with several aims. Firstly, we want the series to be accessible for all iRacers, so have included the free circuits of Okayama and Laguna Seca, both of which feature the same week as the iRacing Clio Cup official series. Classic touring car circuits that the Clio itself has visited are also a priority, hence our visits to Brands Hatch and Silverstone. Finally, as stated previously, the series is paired with the ARA Porsche Cup, so the circuits of Spa, Sebring and Nurburgring Combined have all be translated over.
Over £1,100 worth of prizes in the form of SDK Gaming and ARA subscriptions are up for grabs for the top drivers in each of the pro, pro am and am championships as well as the teams. Each driver champion also gets their hands on a trophy!
Want to start racing the Clio? Check out the links below to register for the season!