ARL – TCR Winter Series 2019/20 R8 Mosport
Last week the ARLTC circus headed to the Canadian Tire Motorsports Park for our 2nd Canadian race week. The fast and flowing nature of the circuit meant straight line speed was at a premium and making a move at the right time was critical
Qualifying was incredibly tight once again with CQR Club's Ash Sutton taking pole position by 0.15s. The XVR-Simracing duo of Nicol Foggie & Johnny Brandon rounded off the top 3.
The entire top 15 was separated by less than 0.5s, and 1s covered the top 26 cars!
Race 1 got underway with Foggie making an immediate pass on Sutton for the lead, and Brandon following through on the first lap also. From there the XVR guys controlled the pack with Brandon taking point until making a mistake into T2 on the 8th lap and dropping down the order.
This broke the XVR deadlock at the front, and allowed the two Apex Racing Team drivers of Jack Sedgwick and Wojciech Swirydowicz to attack. Sedgwick making his move on lap 10, and Woj too a lap later. Johnny Brandon was able to recover from his off to claim the final podium spot.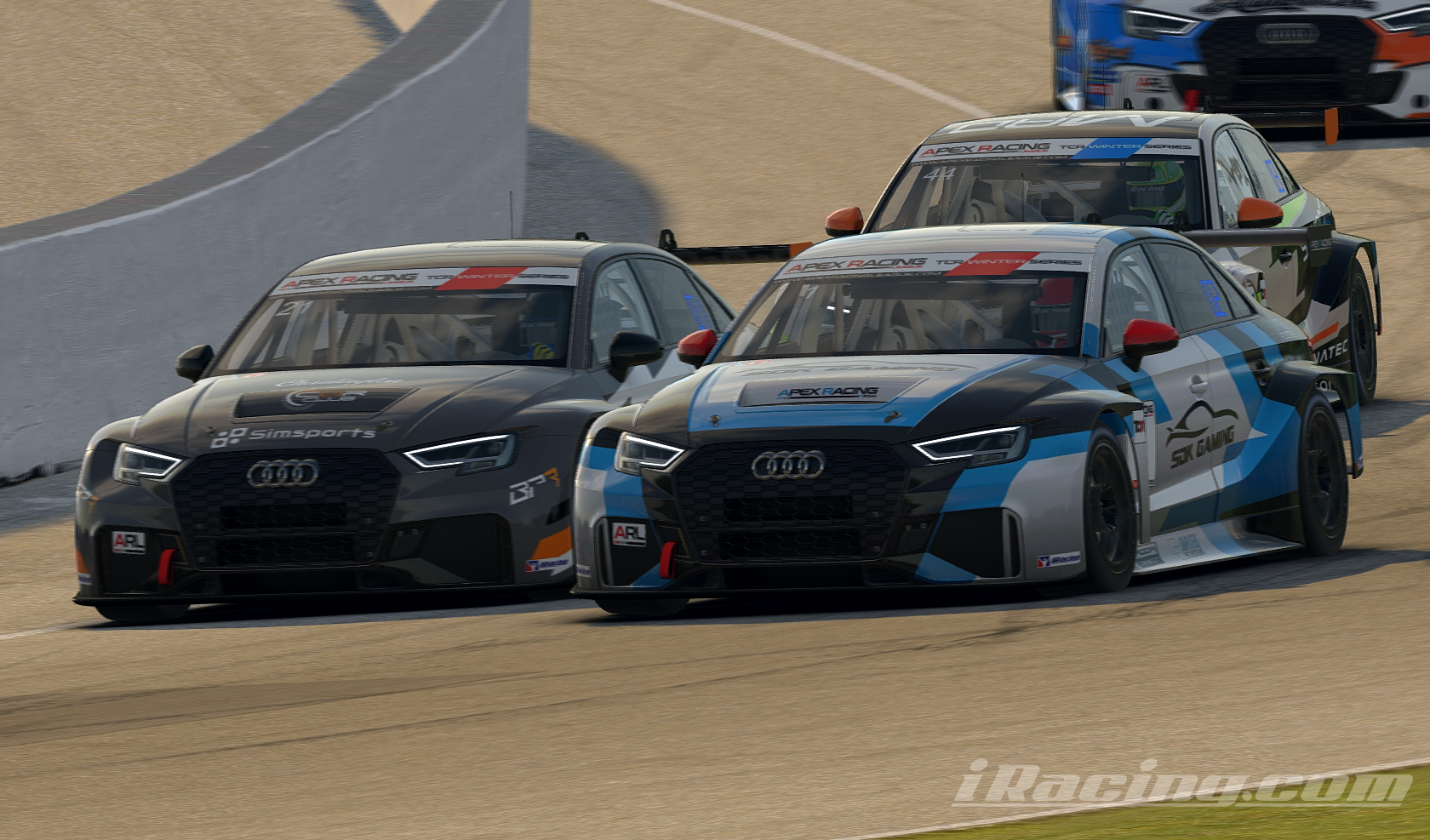 Top AM driver was Michael Blake, who made good gains on the first lap and kept it tidy to bring the AM win home
Race 2 was absolutely dominated by Russell Rusty Laidler. He drove away from the competition after initially dogfighting with BoosTED Motorsport's John Roberts & Lars van Rijn for the lead. Ultimately he was just too quick and managed to secure a healthy cushion back to 2nd place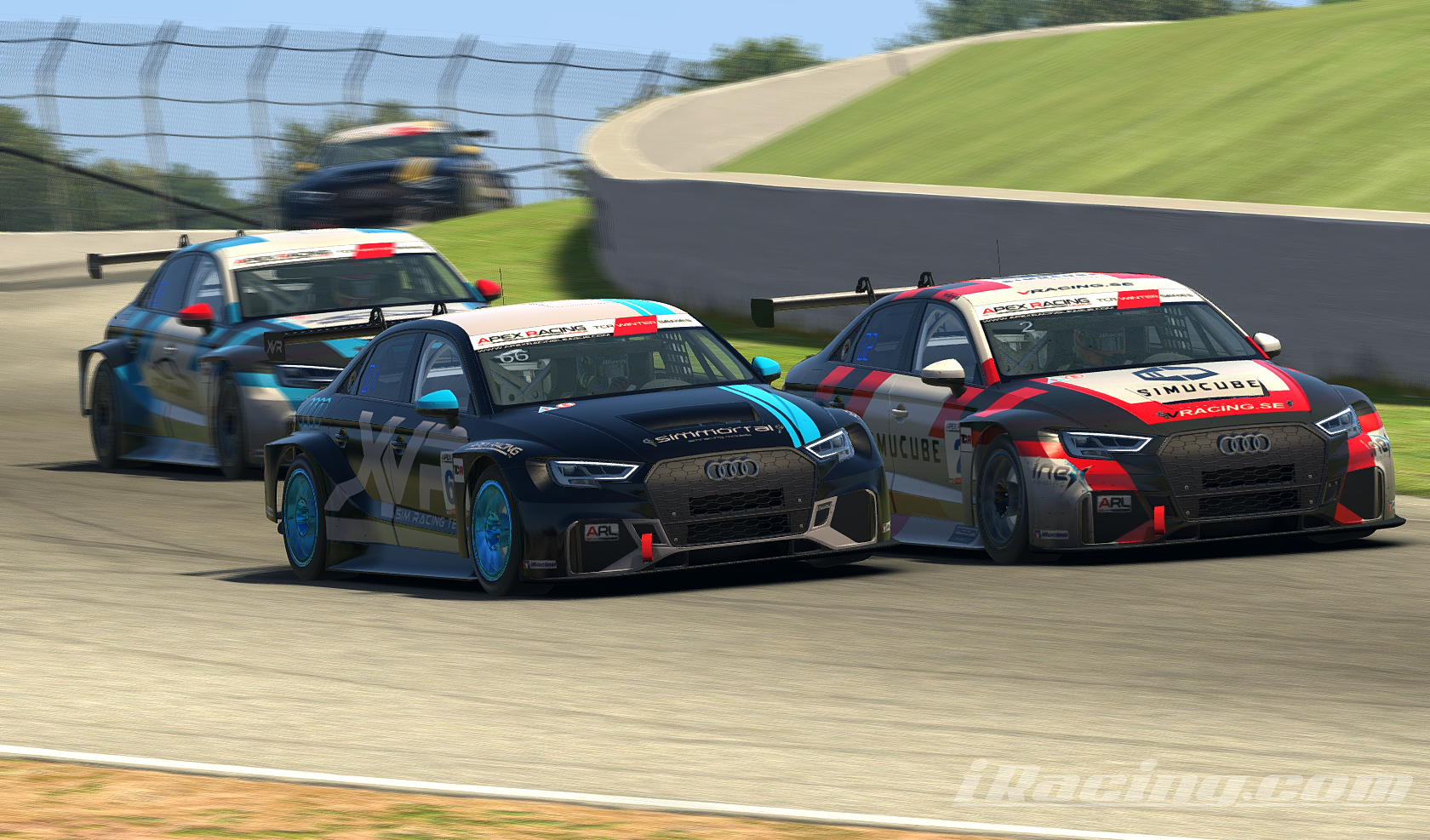 The rest of the race was a tale of recovery for the PRO drivers, as Ash Sutton and Alex Simpson sliced through the pack from 29th & 30th on the grid after a full grid reverse was drawn by the wheel of fortune.
Race 3 saw a tale of two battles as Pete Harrod fought to hang onto Wojciech Swirydowicz, as behind them Michael Blake again found himself leading the AM category and fought to hold off the chasing pack behind him.
Harrod kept Woj under constant pressure throughout the race, but unfortunately the reigning champ was just too tough to crack and picked up his 3rd win of the season.
In the AM's, Blake managed once again to keep it tidy and pulled away from the chasing pack. He had Automek's Julian Genovski for company throughout but just managed to keep his nose ahead and on the podium to take 3rd spot and rack up yet more points for the SmileTime Simmortal team.
Off to Australia this week for Philip Island, a track much loved by the drivers and with a rich history of touring car action! See you there!