ARL - GT Championship S1/R4 - COTA
Circuit of the Americas would host round 4 of the ARL GT Championship.
In qualifying, newcomer Lewis Bibby would set the fastest lap on his first appearance in the championship! Djawad Karoni took the second spot after qualifying just 0.02s behind Bibby, championship leader Eneric Andre would complete the top three.
AM Daniel Lee would take pole position for the AM class after qualifying 7th overall and going fast enough to be 6 positions ahead of the second AM car, Kev Copeland.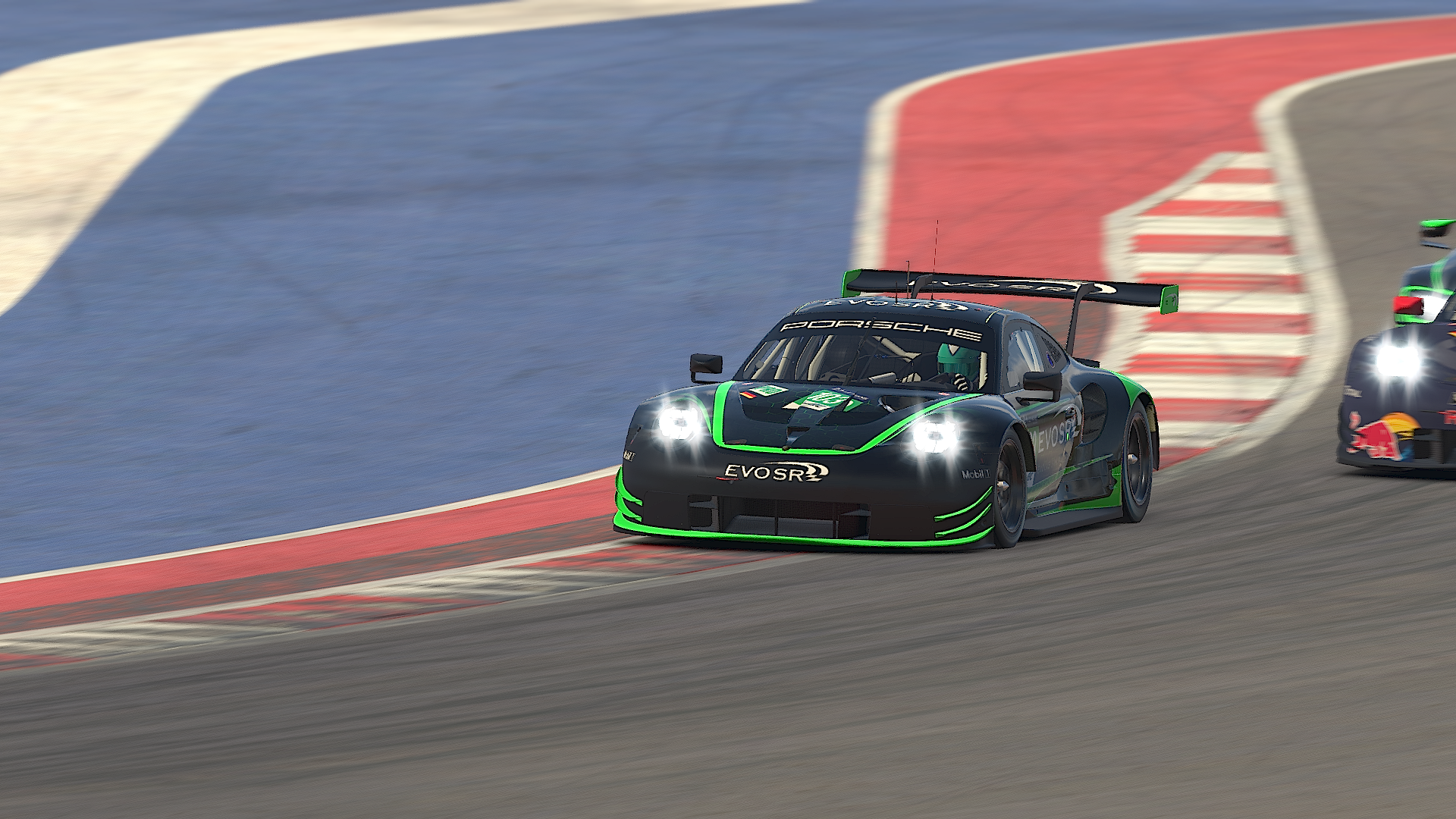 Bibby would take to the front straightaway for the first time, getting a good getaway, EvoSR driver Tom McMahon would take 3rd place off of Eneric Andre. Towards the end of lap 1, contact between Karoni and Bibby would cause Bibby to get turned around and end up on the outside of the circuit. After the lap 1 controversy, the battle for the lead would be between Djawad Karoni and Tom McMahon, with a pack of 6 cars hunting them down. After T1 in lap 2, Karoni made contact with another EvoSR driver, McMahon, putting McMahon onto the grass. By the end of lap 2, AM driver Daniel Lee had managed to work his way up to P3 overall! Karoni would extend his lead slightly to his team mate Rowland. Lee would find himself losing out on two positions on the last turn of lap 5, but he was still 4 places ahead of the next AM driver in line. On lap 7, as Jeffrey Garzotto tried to make a move on AM Lee, they made contact, sending Lee into the wall.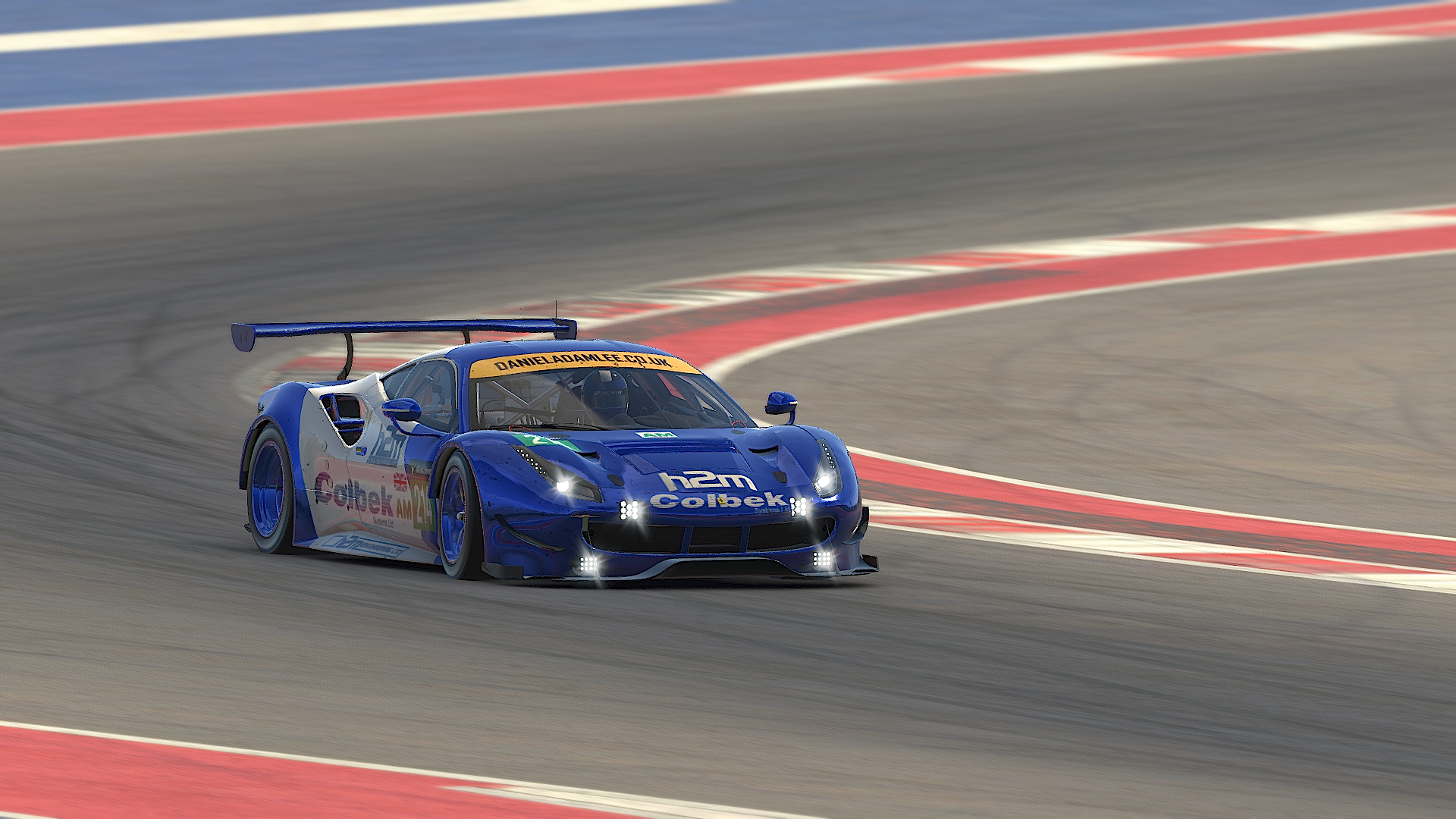 Even though he had an earlier crash, Daniel Lee would find himself crossing the line for race 1 in 8th overall and 1st in the AM class. Djawad Karoni had managed to keep a 6 second gap and finish in first with his team mate Nick Rowland just down the road. Race 2 started with the traditional wheel spin, which would this time land on 14, this put Steven Brumfield on pole with AM Tom Stevens in behind. The new tyre model showed itself in the opening laps as four drivers would spin and this made the track significantly harder to navigate. The controversy left some drivers in the pits and split up the packs for an interesting race. By the end of lap 1, Steven Brumfield and AM Daniel Lee would have a 3.5 second gap to the championship leader Andre and his team mate Karoni. Into turn one, AM Daniel Lee would make a move on Brumfield for 1st position overall! Whilst AM Lee was able to maintain a gap to the Satellite Racing Team boys behind, Brumfield was not as by lap 7 Karoni had caught and overtaken him.
The next few laps would show Karoni's pace as he would start to catch Daniel Lee up, after half a lap of battling, Daniel Lee would finally give up the position. As Eneric Andre overtook and left Brumfield, he would set his eyes on the leading AM Lee. Karoni would extend his lead and his team mate, Andre overtook Lee by lap 13. EvoSR driver Tom Mcmahon found himself trying to catch onto the rear of Brumfield, trying to see what he could make of the last few laps.
As a result of McMahon's pace, by lap 17 he had overtaken Daniel Lee and caught onto the back of Brumfield, putting him in 4th overall. On lap 18, Tom McMahon would put in a move on Brumfield, giving him a spot on the podium where he would eventually finish. The next few laps would show an awesome battle between Andre and McMahon, with Andre managing to stay ahead for the end.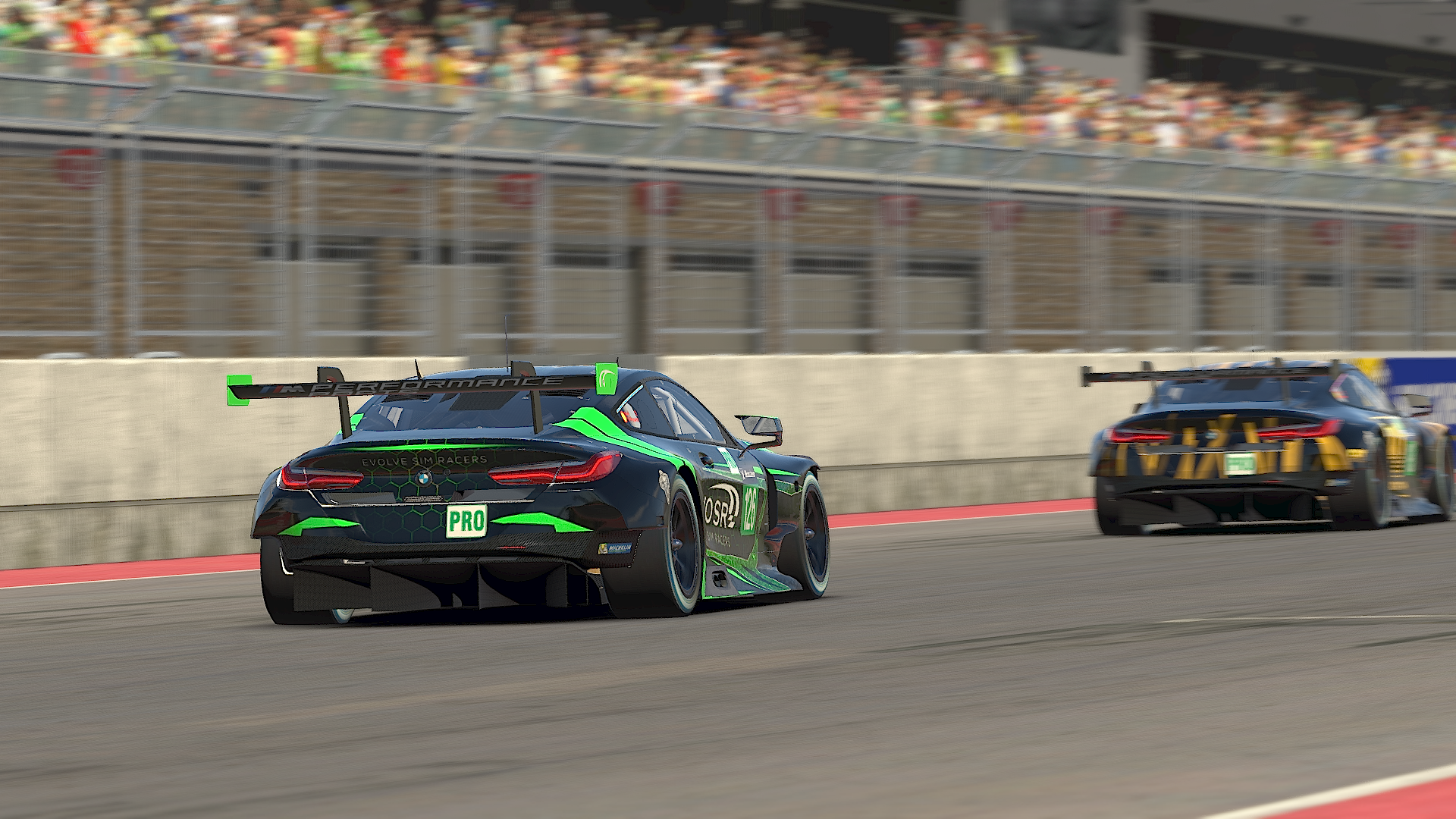 The drivers would stay passive until the end of the race, giving Djawad Karoni the win after an amazing show of pace!
Daniel Lee would win it in the AM class with a fantastic drive, putting him 5th overall!
The drivers would now look towards the next track at the home of British Motorsport, Silverstone!