ARLTC Championship | Round Four Report!
After three chaotic rounds of the Apex Racing League Touring Car Championship, a trip down under beckoned for the fourth round of the season. Most tin top racing fans immediately think of the legendary Mount Panorama circuit at Bathurst when considering Australian motorsport. However, for motorcycles, Phillip Island's swooping curves are a delight for fans and riders alike.
Based off the South coast of Melbourne, Philip Island boasts an extraordinary population of penguins and an endless vista to the Bass Strait. A strip of ocean which leads all the way to Tasmania.
Maintaining momentum around this devilishly difficult circuit is paramount. During a typically bustling qualifying session, this would be far from straightforward for the ARLTC drivers.
RACE 1
Jack Sedgwick sped to pole position by twenty-one thousandths of a second from HM Engineering star, Kieran Harrison. Adrian Campfield hauled his Fiercely Forward Audi RS3 to an astounding fifth overall and top of the AM class qualifiers for the opening thirteen lap contest.
At the drop of the flag, Sedgwick struggled off the line and quickly moved across to cover the advancing Harrison. Charging into right hand Doohan Corner, Harrison boldly occupied the outside line, but Sedgwick sternly resisted. With nowhere to go, Harrison careered on to the grass. Despite grappling his Audi back onto the circuit, Harrison slipped to fourth.
Defending champion, Ross Macfarlane, leapfrogged to the lead from third on the grid. Polesitter, Sedgwick, pressured the Scotsman from second place. On lap two, a tiny error from Macfarlane at Siberia, opened the door. Needing no encouragement, Sedgwick pounced for the lead.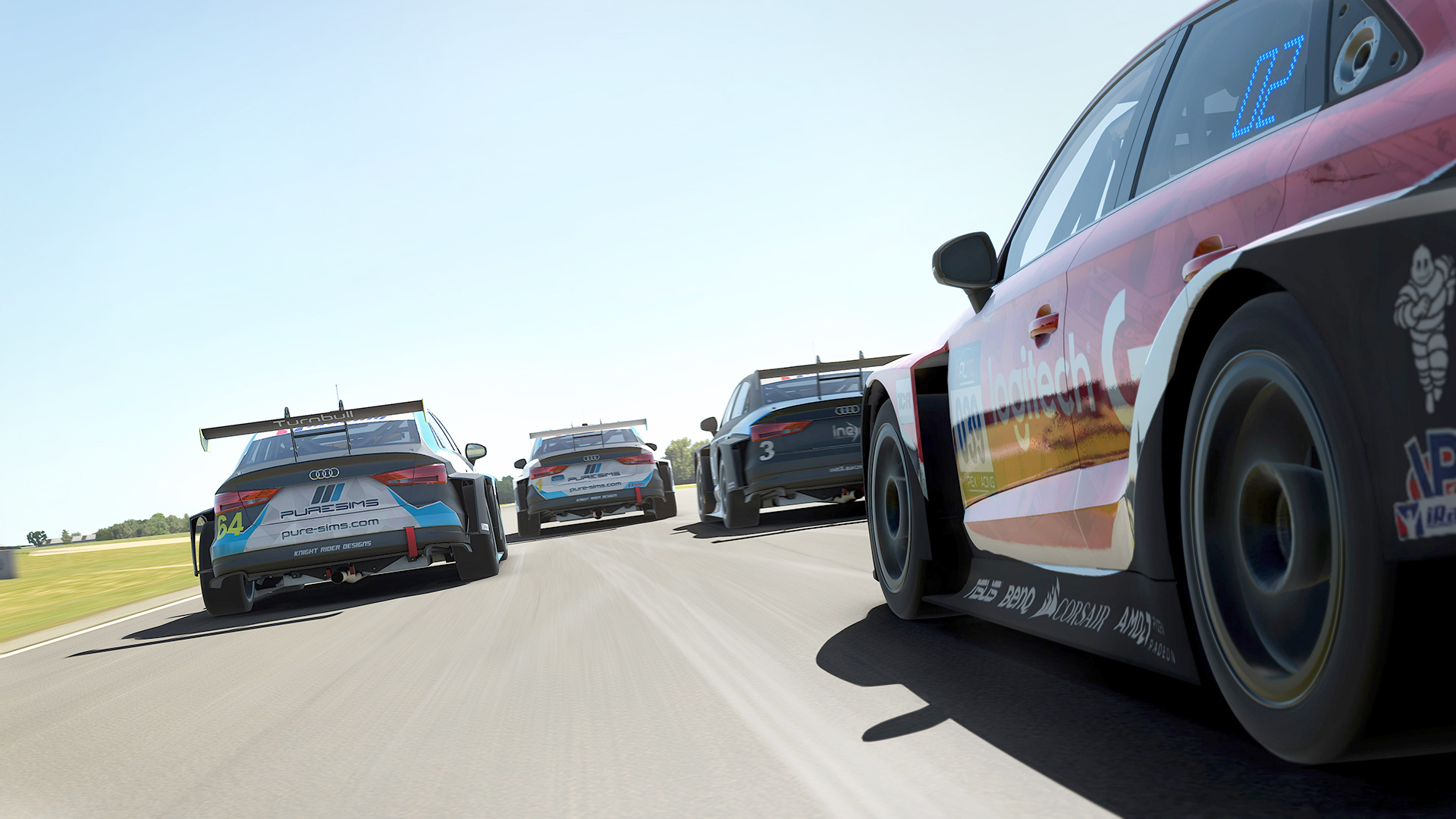 2020 BTCC championship contender, Ash Sutton, was first of the front runners to falter. Two consecutive trips onto the grass dropped the Englishman to fourteenth. A lap later, further contact with Adam Hadfield sent Sutton's #116 Audi bounding towards the barrier. Sutton certainly isn't afraid to bring his trademark BTCC aggression to the rough and tumble of ARLTC.
Back at the front, action was equally fierce. Sedgwick and Macfarlane juked out for the race lead, coming to blows over Lukey Heights on lap six. Who would flinch first?
With two laps remaining, Macfarlane attempted to break the deadlock. A bold move up the inside of Honda Hairpin gave the Scotsman track position momentarily. However, Sedgwick countered. With the inside line for Siberia, Sedgwick ran Macfarlane wide and off the circuit. A brutal move to keep the lead, sending Macfarlane back to fourth. Having watched this bout from a grandstand seat immediately behind, the patient duo of Turnbull and Harrison slipped into provisional podium spots.
On the last lap, tempers flared amongst the leading quartet. Neither Sedgwick, Turnbull, Harrison or Macfarlane were in any mood to be polite. Each driver had their own personal axe to grind. Heading down to the tight Honda hairpin, Sedgewick barged Turnbull in the braking zone. A move which could only be deemed acceptable in touring car racing.
Despite several counter attempts from Turnbull, Sedgwick resisted to claim a thrilling victory. Kieran Harrison pinched the final spot on the podium from an incensed Ross Macfarlane. Benjamin Gregory took AM class honours in his Three Spires Motorsports Audi RS3.
RACE 2
With no opportunity for rest, the ARLTC field immediately lined up for another thirteen-lap encounter. A reverse grid jumble placed Craig Williams and Adam Hedgecock on the front row of the grid. Ominously, the tenacious Ash Sutton lurked in third place. Race one's quick quartet – Sedgewick, Turnbull, Harrison and Macfarlane – started outside the top forty by virtue of their race one results.
Craig Williams scampered to an early lead from pole position. By the end of lap two, Williams built a two second advantage over Ash Sutton.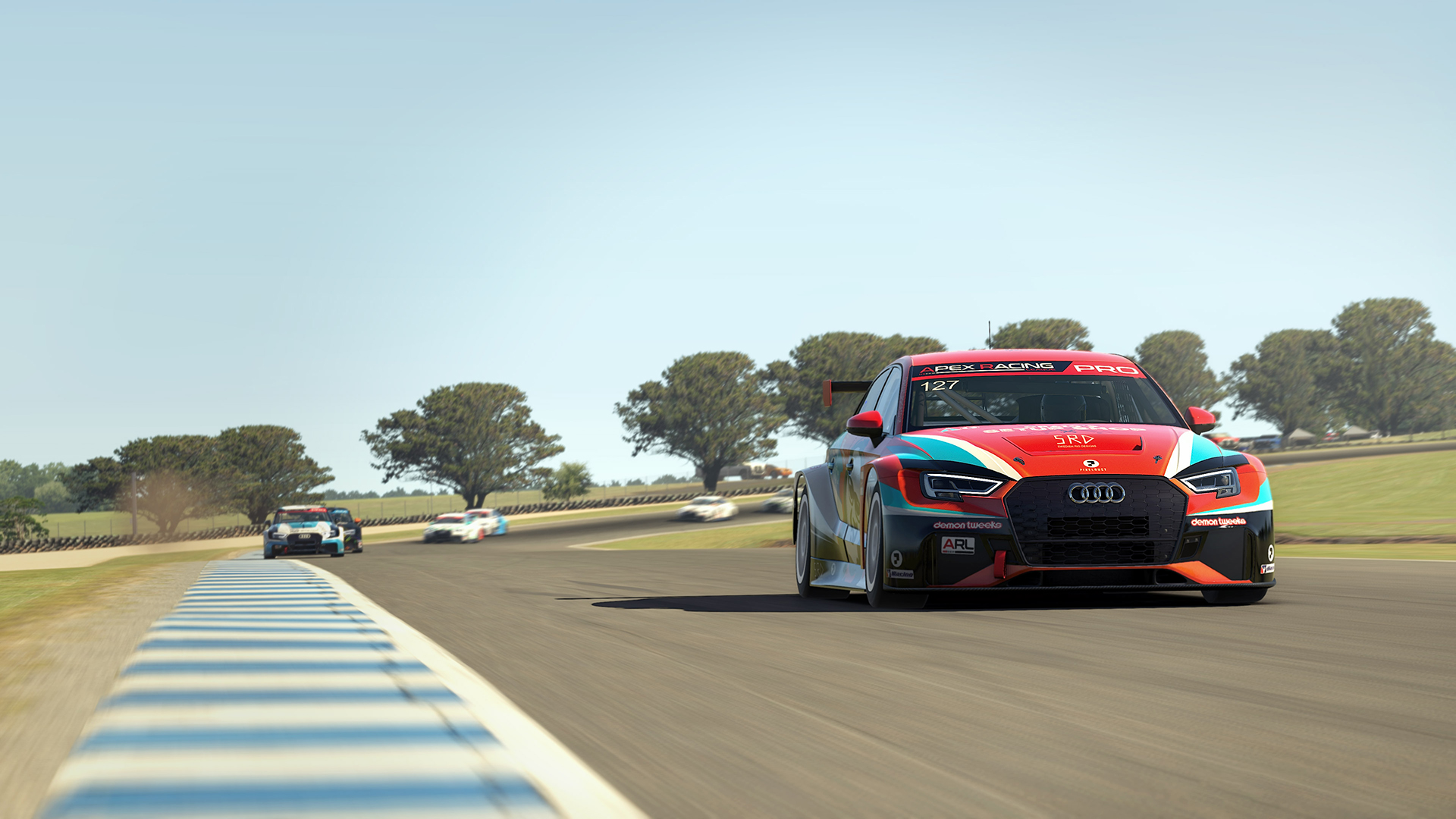 On lap five, the hard charging Oscar Mangan found himself in third spot, immediately on Sutton's rear bumper. Once into his rhythm, Sutton's pace was untouchable. With four laps to go, the British Racing Drivers Club member caught Williams with ease. However, Mangan silhouetted Sutton constantly, creating a three-way fight for the win.
Sutton made his inevitable attack on lap eleven. A strong dive into Doohan Corner caused minor contact with Williams. Both continued, but Sutton now led. Spotting an opportunity, Oscar Mangan ambushed Williams shortly afterwards. As Mangan and Williams contested second, Sutton cruised to the win. A fine recovery from a torrid result in race one. Oscar Mangan eventually claimed second place. Williams valiantly finished in third. Apex Racing TV's very own Adam Hedgecock triumphed in the AM class and sixth overall. A fine drive from the BoosTED motorsport man.
RACE 3
For the third and final thirteen lap encounter, Nathan Davies started from pole position. Davies' fellow AM class contender, Lee Berridge, joined the Hesketh Racing driver on the front row. A clean start from Davies gave the Welshman an early lead as the touring car mosh pit raged away in the background.
.
However, Michael Evdoka refused to play second fiddle, mugging Davies for the lead at Honda hairpin. Sadly, Evdoka's moved signalled the end Davies' challenge and the Welshman faded back. However, Davies would be consoled with an AM class victory.
By two thirds distance, Evdoka enjoyed a comfortable lead from the surging Sedgwick and Harrison. Despite the sight of two championship hot shots in his mirrors, Evdoka led to the chequered flag and secured a superb victory. Harrison tried to disperse with Sedgwick but had to settle for third.
POST RACE
After the race, a couple of ARLTC drivers joined the Apex Racing TV broadcast team to give their thoughts on the action.
After a difficult start to the evening from the back of the pack, Fraser Smith left Phillip Island pleased with his race three performance: "I had Jack Sedgwick and Kieran Harrison behind me. I made one mistake at the hairpin and they both got a run on me there. I thought it was best just to follow them" explained the #67 Audi driver.
Championship hopeful, Kieran Harrison, had another consistent meeting: "Overall, a good evening. Sedgwick might've outdone me for points tonight, but I'll take a double podium" confirmed the buoyant Harrison.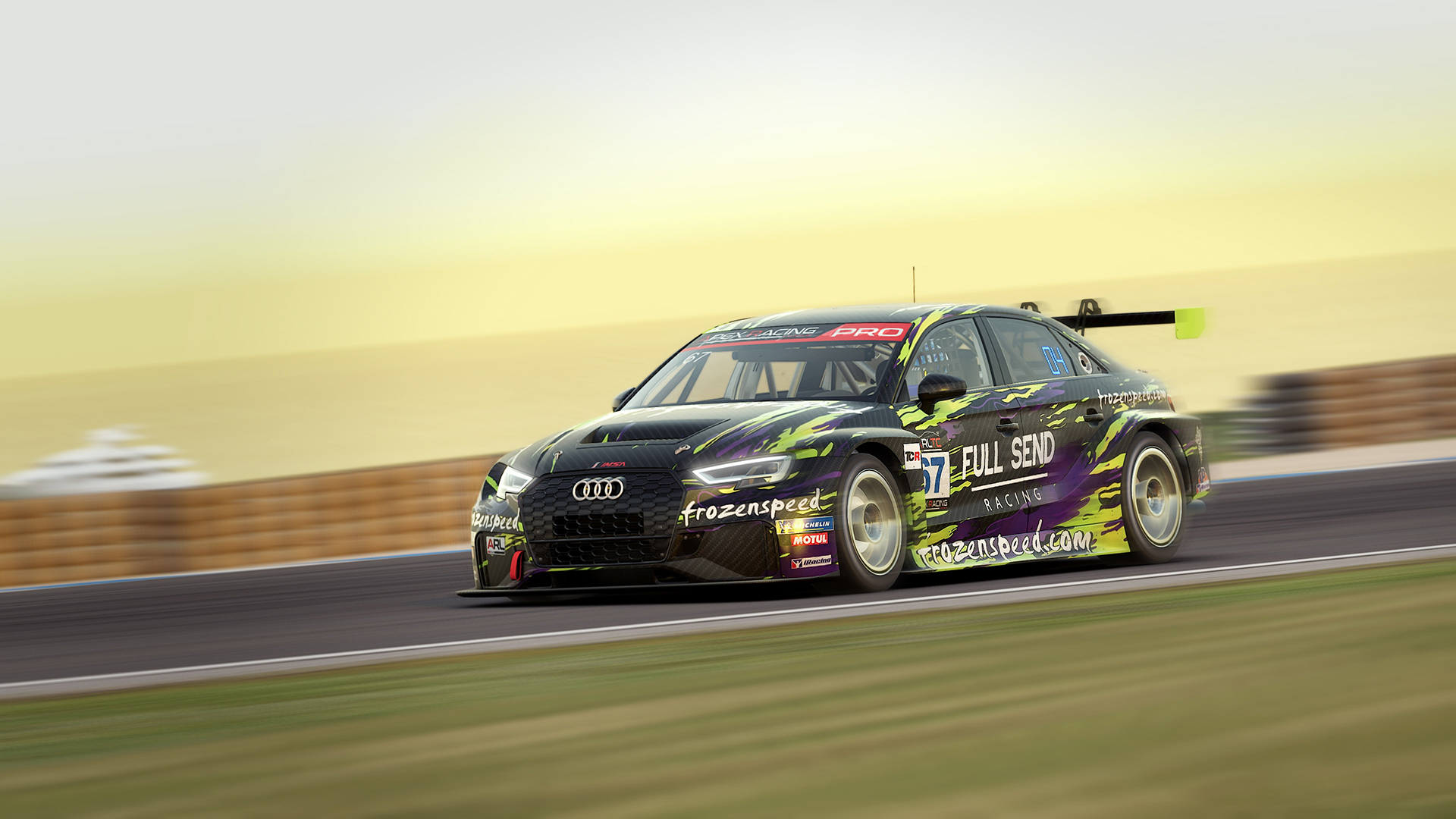 Next week, the ARLTC paddock heads to Zolder. Compared to the grandeur of Spa Francorchamps, Zolder is a hidden gem. Tight, technical and unforgiving. Expect yet more fireworks at round five of the ARLTC. Catch all the action on Apex Racing TV on the 24th of September, at 8pm BST.