Rahrt romps to Le Mans triumph
Apex Racing League iRacing Prototype Championship
L.M.P – Le Mans Prototype. By very definition, these purpose-built machines are created with the sole intention of winning the world's greatest motor race – The 24 Hours of Le Mans. Everything else is simply window dressing to the main event in the French countryside every summer.
Including Le Circuit de la Sarthe on the new Apex Racing League Prototype calendar, was never in question. This semi-permanent circuit is the most natural of habitats for Le Mans prototype machines.
Scottish ace, Lewis Wood, channelled his inner Alan McNish to qualify on LMP1 PRO pole position in his Audi R18. Lochie Brown equalised for Porsche by qualifying his 919 Hybrid on LMP1 AM pole. Jakub Wyderka outpaced the plethora of LMP2 machines in the LMP2 PRO class. Satellite Racing's Liam Rance was quickest of the LMP2 AM class contenders.
As Le Tricolor streaked overhead, Lewis Woods unleashed the avalanche of torque from his diesel-electric powerplant and led comfortably into the Dunlop Curve. Jakub Wyderka's launch from the front of the P2 field didn't go quite so smoothly as Maciej Mylnek and Daniel Bucher moved ahead early on. However, Wyderka wouldn't be wavered, and the Polish star nestled in the four-car lead breakaway.
Throughout the opening stint, Lewis Woods and Lennart Rahrt duelled for the lead out front. However, Alex Salmon lingered in third. At the twenty-five-minute mark, Woods and Rahrt dived to pit lane for their compulsory pit stops, but Salmon carried on. In fact, Salmon appeared to have been playing a cunning fuel strategy. Stretching his frugal diesel Audi further than his rivals, Salmon pitted three laps later. Salmon's smarts allowed him to leapfrog Woods and Rahrt for the lead.
Woods and Rahrt spent nearly twenty minutes reeling in the crafty Salmon, setting up a thrilling three car dice for the overall victory. However, Rahrt had kept his ace card well hidden. Once onto Salmon's case, Rahrt dived past immediately. Much to the German's delight, Salmon and Woods began to bicker for position, allowing Rahrt to scamper to the win. Tempers soon flared between Salmon and Woods, ending up with Woods missing his braking mark into Mulsanne and ending up in the gravel.
LMP2 PRO remained impossible to call during the first half of the race. The leading quartet of Wyderka, Mylnek, Bucher and Teunissen spent the entirety of the opening stint coupled together like a Shinkansen bullet train. Furthermore, their consistency also matched the Japanese masterpiece! However, after the pit stops Wyderka began to turn the screw and opened an unassailable margin.
Lochie Brown marched to an imperious win in the LMP1 AM class and an overall top five.
LMP2 AM served up a spectacular exchange between Tim Perry and Jason Marechal who volleyed the race lead back and forth like a grand slam rally. Eventually, Marechal escaped to victory but Perry made the Frenchman work for his home race win.
Immediately after the race, several ARL Prototype ace  joined the Apex Racing TV commentary team:
Lennart Rahrt: "I've got to say, this is all because of Lewis. I didn't have the pace to catch Alex after our strategy disaster where we got caught in traffic. Without Lewis, we wouldn't have been able to drag back up to Alex."
Alex Salmon: "That was pretty exciting, a lot to pack into an hour! Thanks to Taylor who was my eye in the sky!"
Lochie Brown: "I had a bit of fun watching the top three, before they gapped me by ten seconds. I managed to keep it out of trouble and have a quiet cruise around the French countryside."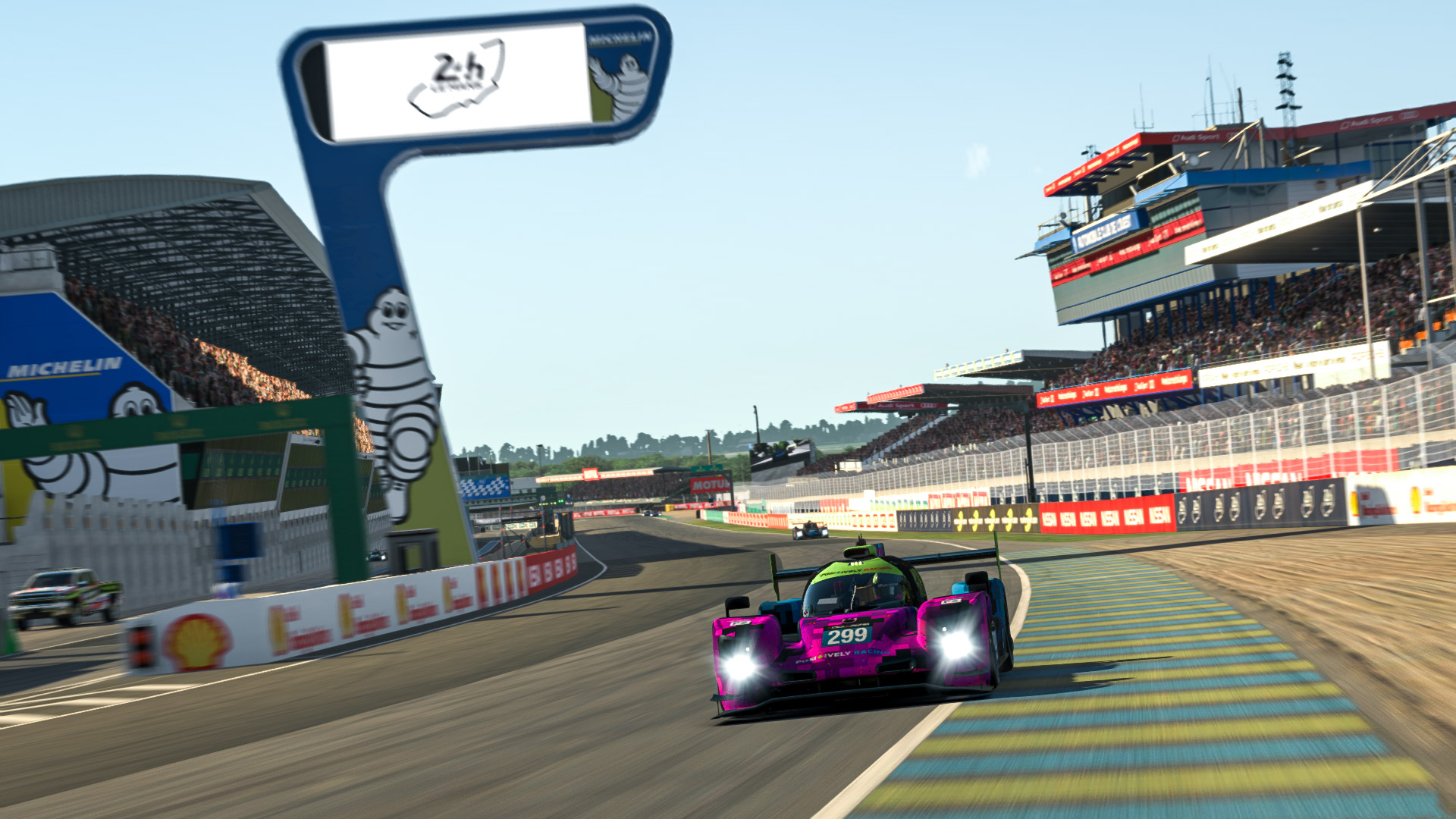 Spa Francorchamps is next up for the Apex Racing League Prototype Championship contenders. Tune in to Apex Racing TV at 8pm GMT on the 12th of March to catch all the live action.
Photos by Kevin Zhao