Pascal Costa, Max Wolf and Foxed Gaming clinch Titles!
Apex Racing Academy iRacing Porsche Cup Final
AM Final Standings – Top 10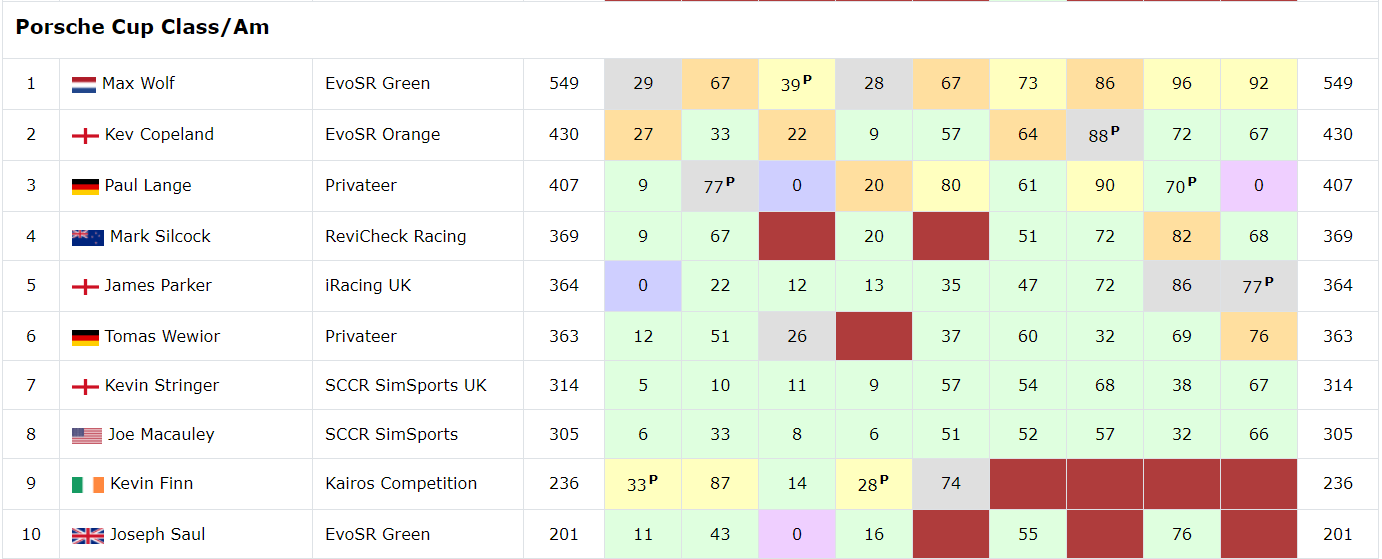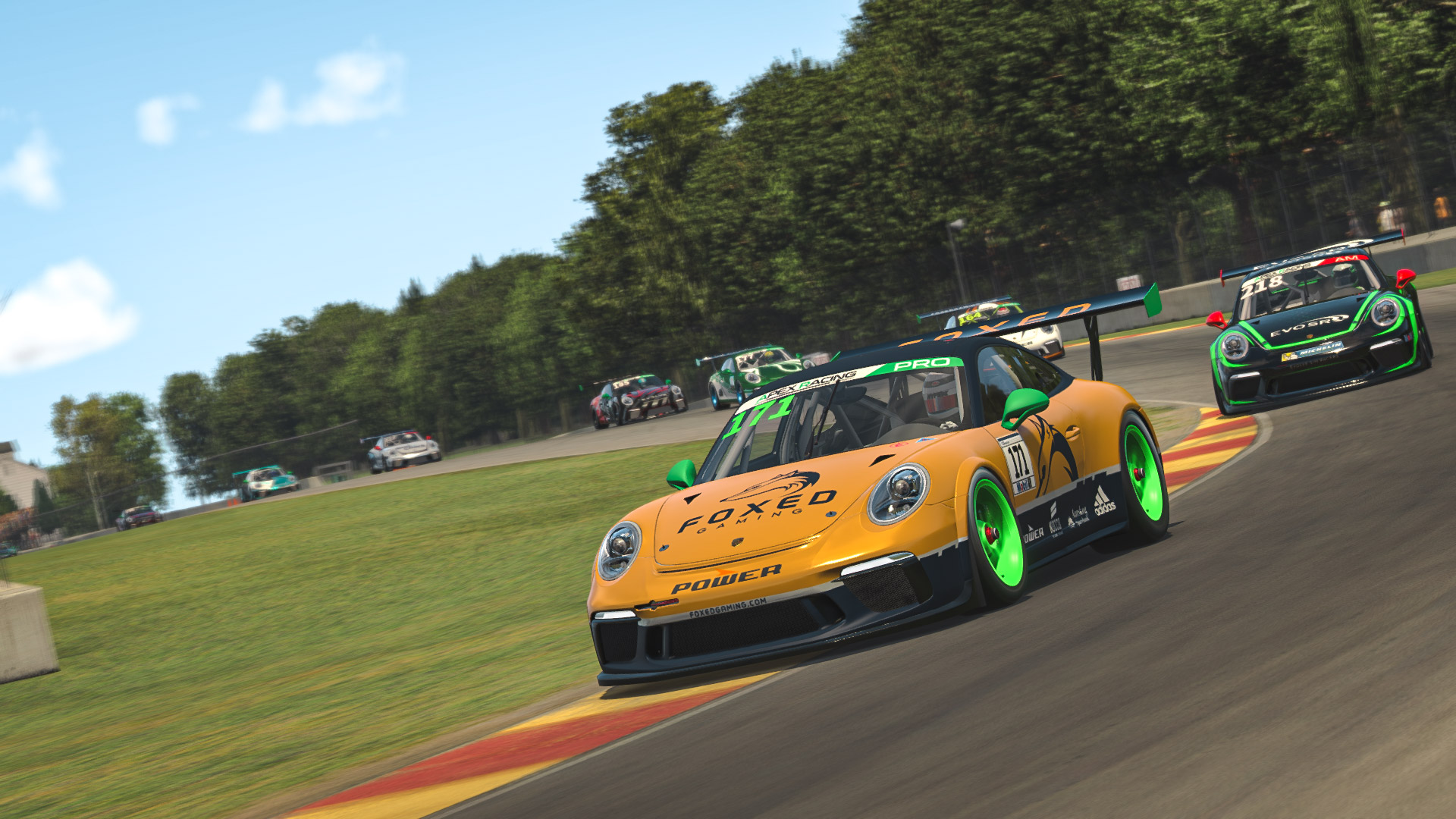 Team Championship Final Standings – Top 10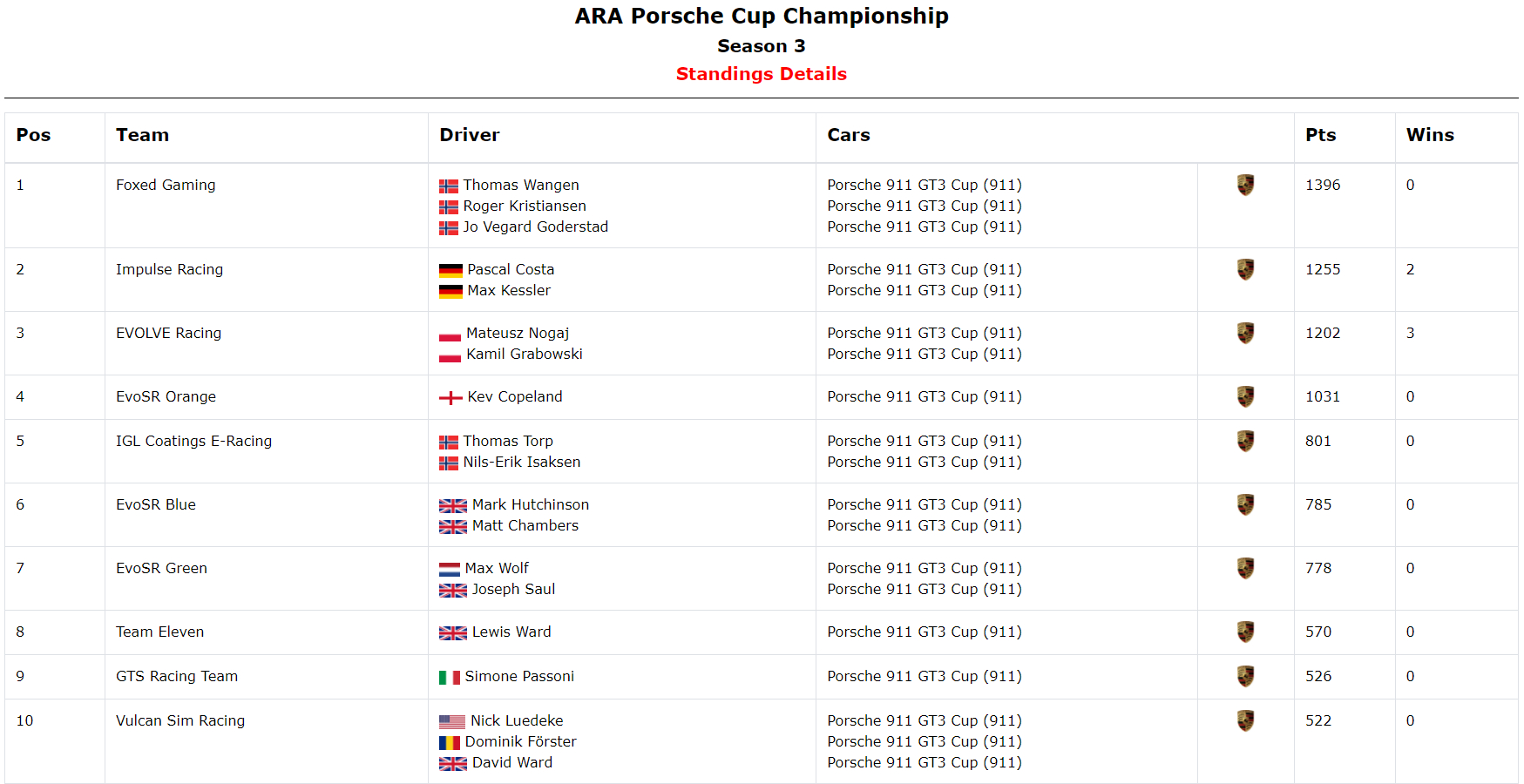 After the dust on the hotly contested championship had settled we dived into the league Discord to get some thoughts from the drivers – 
Mateusz Nogaj: "Thanks guys for the whole season. That was my first league and it was really awesome. Good job Pascal Costa !"
Simone Passoni: "Also massive thanks to all drivers, i really enjoyed racing with you and i feel i've improved throughout the championship thanks to you all."
kevin stringer3: "It's been awesome racing with all you guys this season. When does the next one start?"
Kamil Grabowski: "Thanks for the awesome championship and huge congrats to @Pascal Costa on the overall win !!!"
League Admin – Sam Fitzpatrick: "thanks for the season everyone. From my view the driving standards were very high. It was awesome to have so many top guys to aim for and guys at my level to race. Hope to see many of you back next season and / or in the officials"
Congratulations to all the winners from everyone at Apex Racing League
We hope to see you all again soon!