Wangen waltzes to Road Atlanta win!
Joel Evans and Patryk Sokolowski's rivalry intensified during the penultimate round of the Apex Racing Academy GT4 VRS Super Series at Road Atlanta. All season long, the Welsh and Polish stars have traded blow after counter blow. However, this Georgia duel would be the most ferocious yet.
Whilst Evans and Sokolowski engage in their duel for the PRO class title, AM class contenders – Pontus Ofverstrom and Mihail Velikov – arrive at Road Atlanta just three points apart.
First blood went to Sokolowski during qualifying. Tearing around Road Atlanta's undulating contours, Sokolowski took pole position by a third of a second from Thomas Wangen. Evans could only manage fourth but had strong race pace. Swift Swede, Pontus Ofverstrom, took the AM class pole position whilst Mihail Velikov floundered.
Following a full 2.54-mile parade around Road Atlanta behind the pace car, Sokolowski sped away from pole position. Evans wasted no time in pushing through to third but came across a resistant Thomas Wangen in the opening laps.
While Evans tussled with Wangen, Sokolowski made his escape. However, Evans wouldn't be obstructed for long. On lap four, snaking down the hill towards turn five, Thomas Wangen stepped over his Porsche's limits and speared into the wall. Thus, releasing Evans to chase down Sokolowski. Matthias Beer also profited from Wangen's blunder and progressed to third place in his psychedelically liveried BMW M4.
By lap twelve, Evans hauled in Sokolowski and primed a heavyweight duel between the pair. Despite possessing superior pace, Evans couldn't break Sokolowski's firm defence. Wherever Evans needed to be, Sokolowski's Porsche Cayman would be parked in his path.
Three laps later, the emerging rivalry between Evans and Sokolowski took a bitter twist. With a strong exit onto the eternal back straight, Evans had a run on Sokolowski. Desperate to defend, Sokolowski swooped to the inside line to defend. As both drivers simultaneously hauled on the brakes, Sokolowski bluntly jerked to the outside and clipped the nose of Evans' Porsche. Both drivers scraped along the wall but miraculously continued.
Epitomising a season where Evans and Sokolowski have operated in their own galaxy, their battle for the lead resumed as the rest of the field languished far behind.
With ninety seconds remaining, the battle raged on. Charging along the pit straight, Evans looked to the inside line but a vicious block from Sokolowski resulted in further contact. Tempers were flared under the baking Georgia sun.
Eventually, Evans seized his chance into turn ten. A late braking manoeuvre gave Evans the inside line. Even a final, desperate jab from Sokolowski failed to halt the Welshman's progress.
So fierce was the battle between Evans and Sokolowski, that even the fluorescent BMW of Matthias Beer lurked behind undetected. As Sokolowski floundered onto the grass, Beer pounced and stole second place. Meanwhile, Evans made his escape to a dramatic win. One must wonder how pivotal this episode may be in the championship saga between Evans and Sokolowksi.
Whilst controversy ensued at the front, Pontus Ofverstrom was busy boosting his AM class championship campaign. A fifth-place finish overall gave the Swede a triumphant AM class victory. Ofverstrom's championship rival, Mihail Velikov, languished in eleventh.
A reverse grid shake up placed Thomas Wangen on pole position for the feature race. Tenth place in the sprint race was all the Norwegian could muster following an early crash. Nevertheless, pole position gave a prime opportunity for redemption. Race one protagonists – Sokoloski, Beer and Evans – started at the tail of the top ten.
Clearly aware of his golden opportunity, Thomas Wangen hurried away from pole position into an early lead. Meanwhile, Matthias Beer played his strategical joker by taking his compulsory pit stop at the end of lap one. In theory, the German would enjoy clear air to deploy all the pace of his BMW M4. A lap later, Joel Evans deployed a corresponding strategy to Beer. Unlike the brutal bout of race one, the feature race would be a contest of intellect and guile.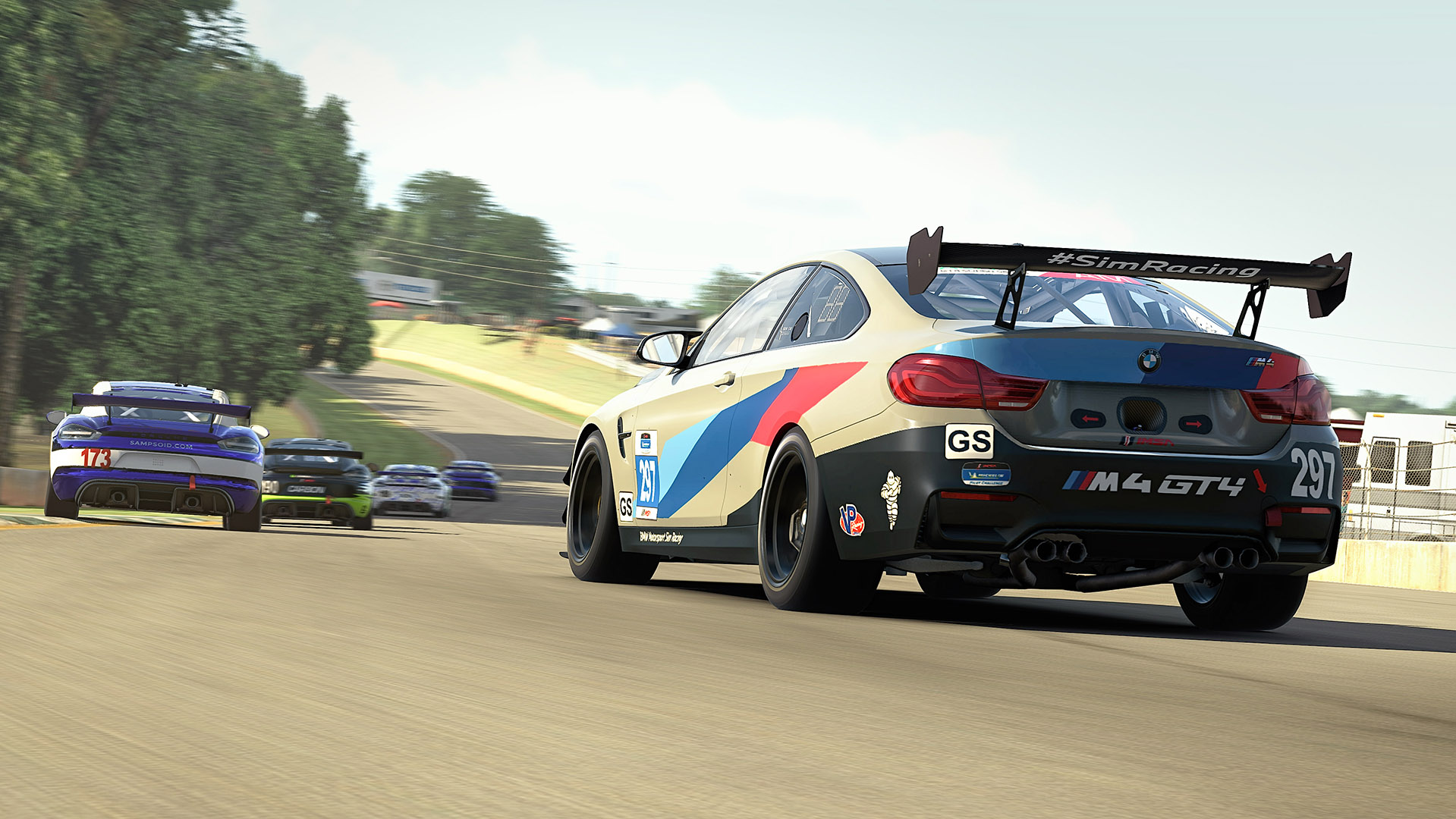 Whilst Evans and Beer settled into an Atlanta time trial in clean air, Sokolowski faced an ascent through the pack. No easy feat, given the lack of passing places on this tricky circuit. Would this be Sokolowski's downfall?
As Evans and Beer punched out faster and faster laps, Sokolwoski remained mired behind Roger Kristiansen. Although not together on track, the contest intensified on the SDK gaming timing screen. With every passing lap, Beer and Evans appeared to have played a flush in this strategical contest.
Curiously, Thomas Wangen dived into pit lane at the halfway mark, despite enjoying clear track. With plenty fuel to go further into the race, Wangen's plot didn't appear obvious to viewers on the iRacing Esports network. However, Wangen crucially reclaimed the lead on the road, ahead of Beer and Evans. Sokolowski also sacrificed clear air in front and took his pit stop a lap later.
Unlike Wangen, Sokolowski exited the pits in fourth, behind the Beer and Evans battle. Matthias Beer maximised his BMW's attributes and thwarted every advance from Evans. Despite having the edge in the twisty sections, Evans' Porsche wheezed in the dust of Beer's rapid BMW down the endless back straight.
On lap nineteen, a frustrated Evans folded under pressure. Trying to secure a move on Matthias Beer, Evans clipped the inside curb at turn one and spun.
With nowhere to go, Beer clipped Evans' spinning Porsche but continued, albeit wounded. Immediately behind, Patryk Sokowloski enjoyed a grandstand view of his rival's blunder and sped by as Evans twirled into the gravel. Evans would later recover to fifth place but ruing his error.
Motivated by his adversary's demise, Sokolwoski sped past Matthias Beer and held second place to the finish line. A double podium for Beer confirmed the best meeting of the season for the German Austin Powers.
Thomas Wangen executed an uneventfully perfect race, securing a long overdue victory for Team Vikings.
Double delight for Pontus Ofverstrom in the AM class puts the super Swede in prime position to claim the AM driver's title at the final round in Texas.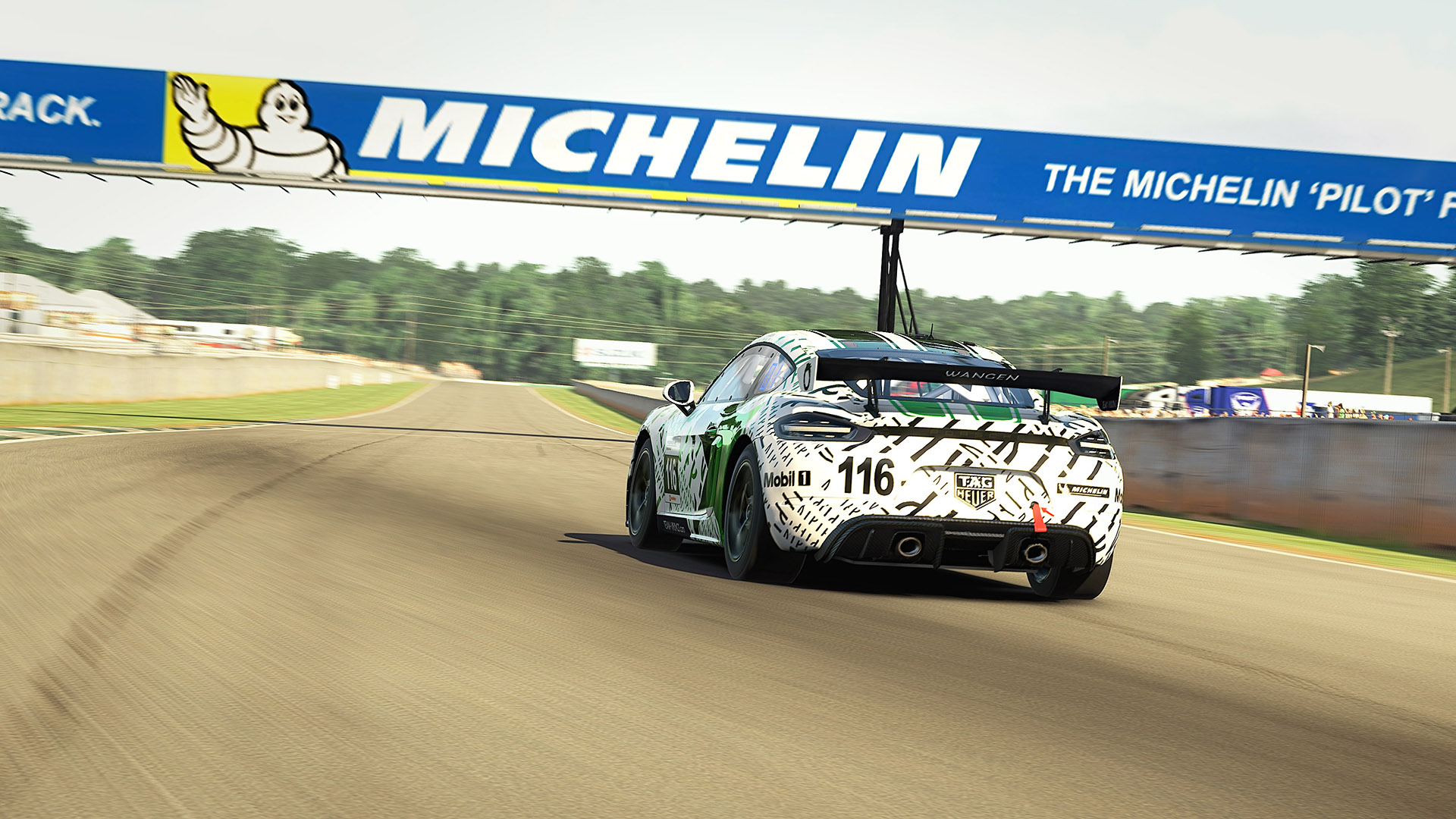 Following the race, the ARA GT4 drivers gave their thoughts to the Apex Racing TV broadcast team:
A relieved yet elated Thomas Wangen beamed: "That was awesome. Finally!"
Patryk Sokolowski summarised his view on the controversial race one incident with Joel Evans: "He was in my blind spot as I'm racing with a single monitor. I didn't see him, he slightly bumped me on the rear, and I lost it. After that, I had too much damage to keep him behind me."
Matthias Beer revealed his joy on a double podium finish: "Second and a third, it couldn't be much better!"
Following an eventful day at Road Atlanta, the ARA GT4 VRS Super Series showdown will take place in the Texan desert at the Circuit of the Americas. Will it be Sokolowski or Evans who prevails? Find out on the 20th of October at 19.10 GMT on the iRacing Esports network.