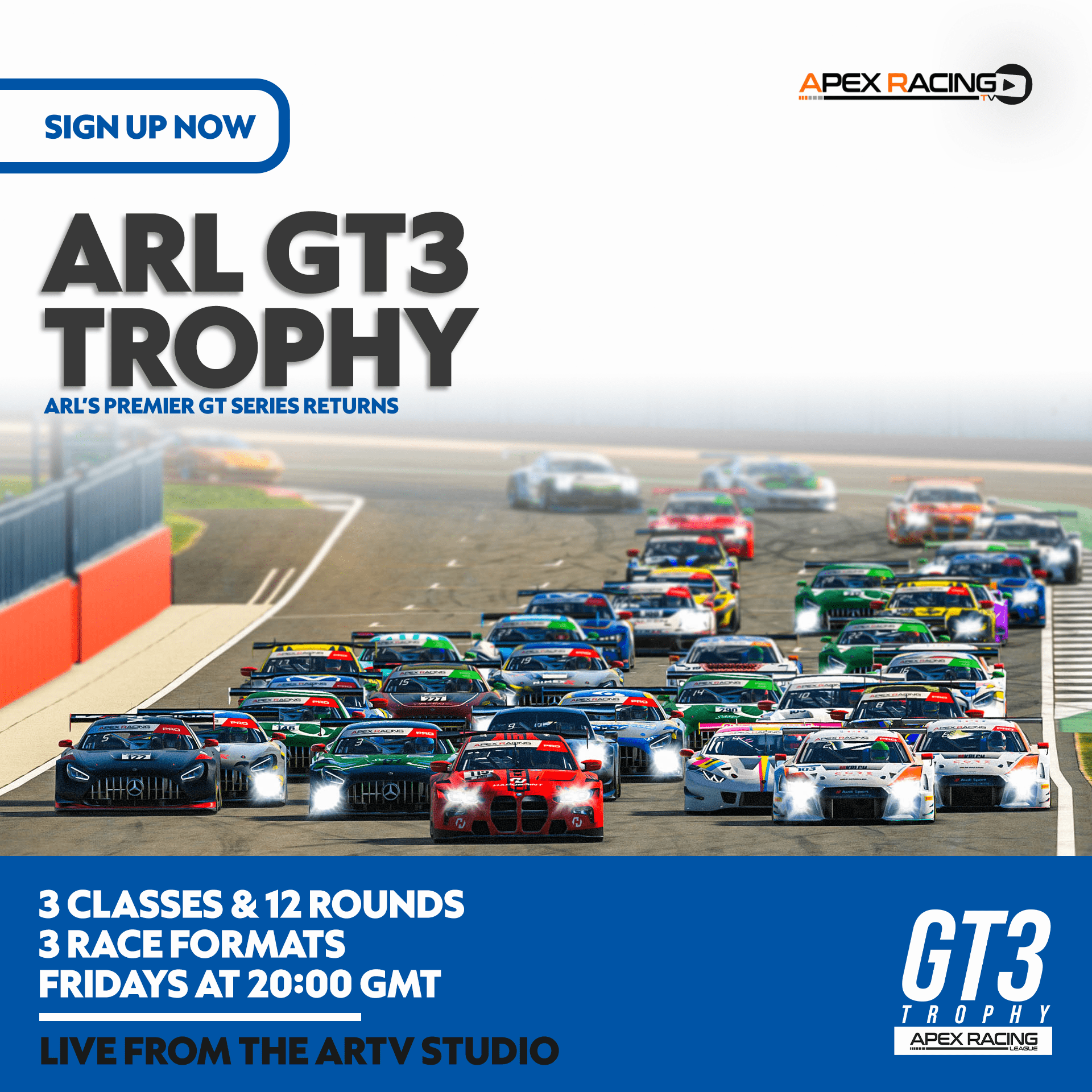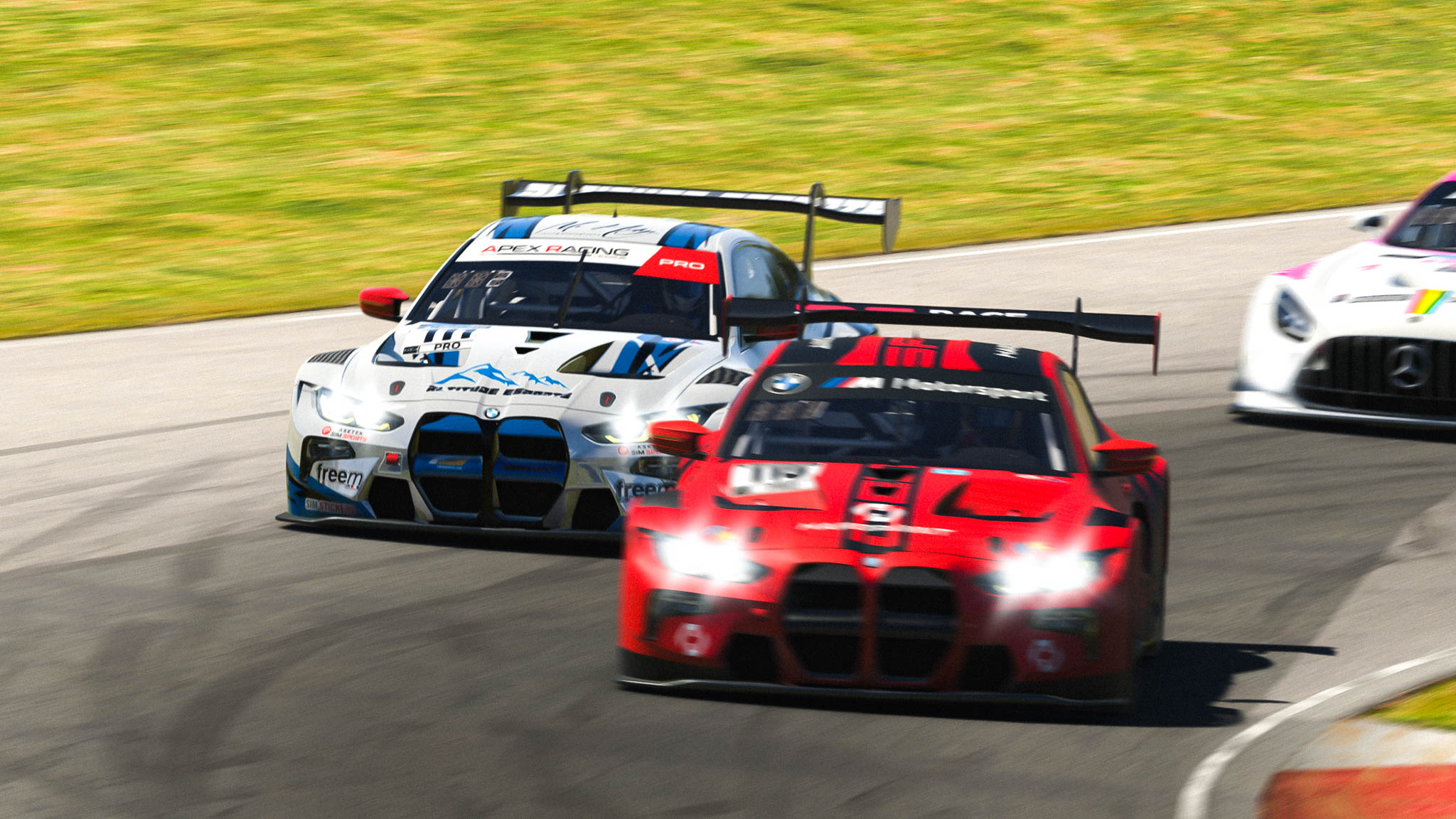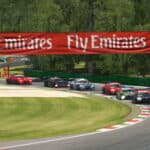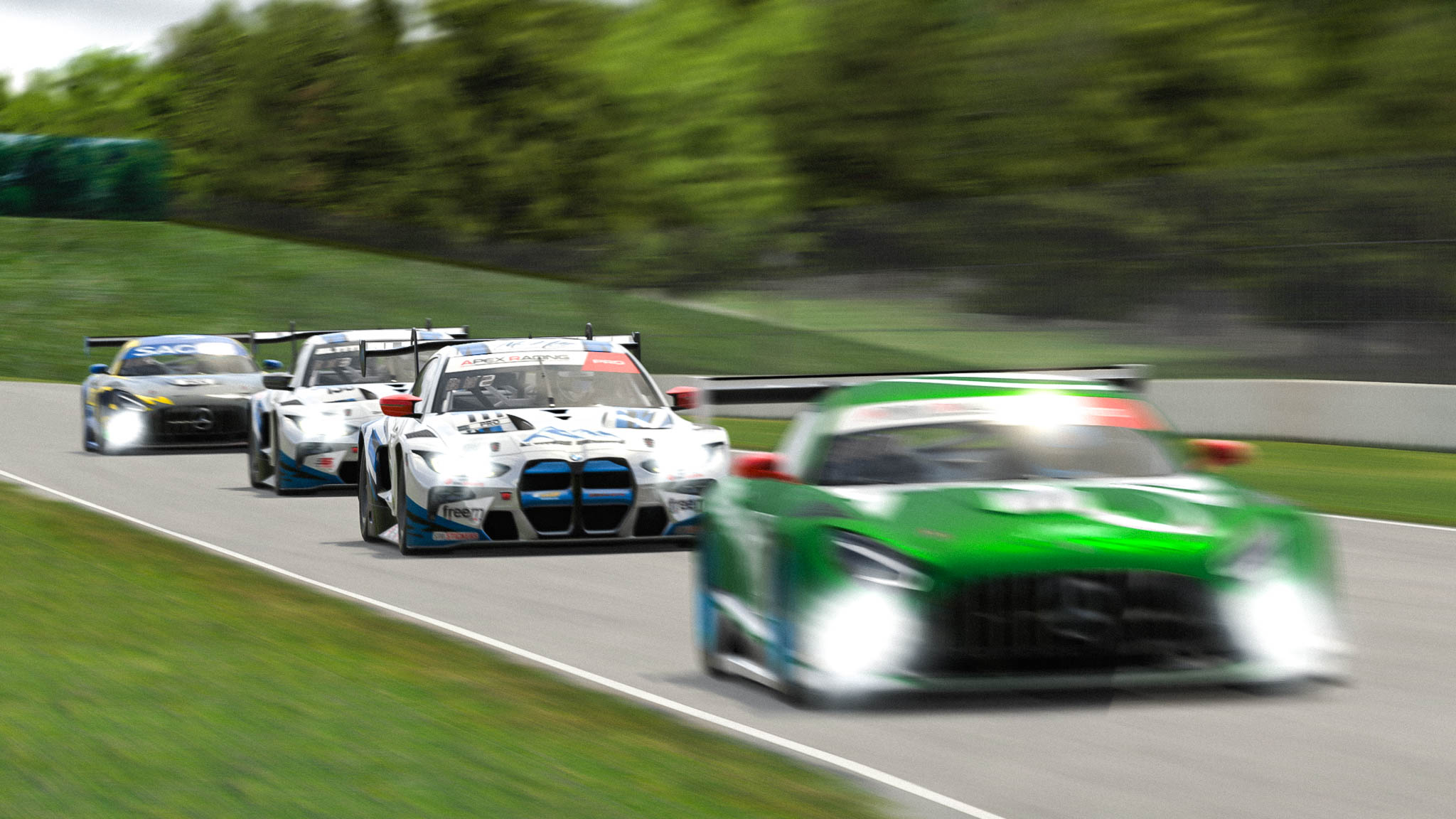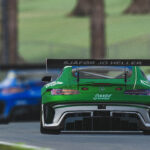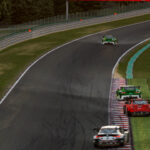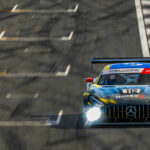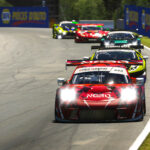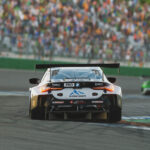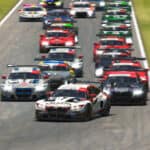 ARL GT3 Trophy Season 5 – Full Season
£36.00 Ex-VAT
The Apex Racing League GT3 Trophy Season 4 is a 12 round series for GT3 cars open to all iRacers with a road D license or above. Races start at 20:15 GMT on Fridays, the opening round being hosted on the 10th of March 2022 and the final on the 24th of February 2023. £1480 worth of prizes are available to the top drivers in each of the 3 class championships along with the team championship.
To enter the league please fill out the questions at the bottom of this page and purchase an entry
Please note the final 4 rounds (£12 + VAT) of this product are non-refundable.
Please find the series rules here:
Join the league discord here:
Out of stock
Only logged in customers who have purchased this product may leave a review.